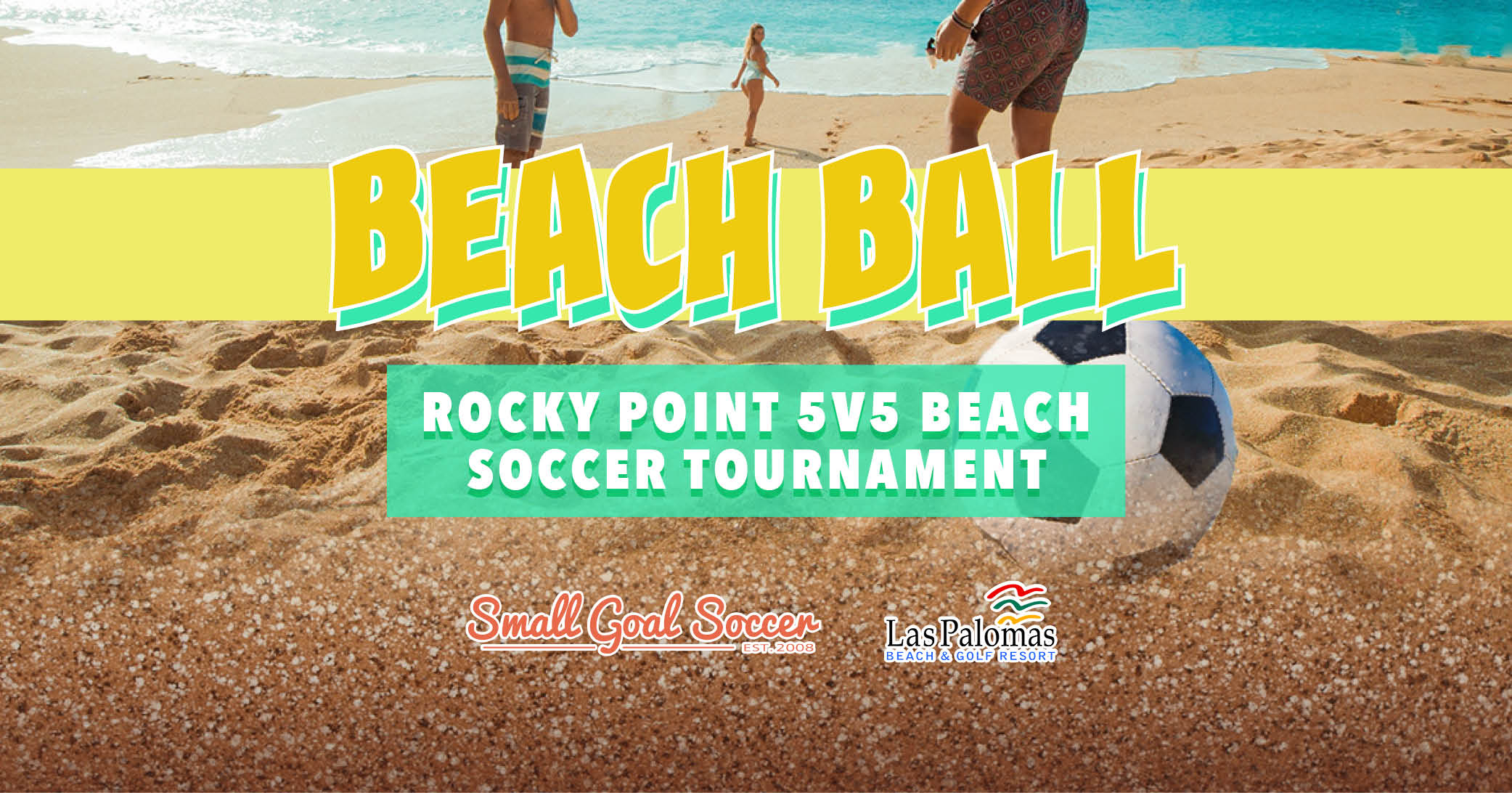 Beach Ball
Rocky Point 5V5 Beach Soccer Tournament – 2020 Details coming soon!
2 Day Tournament August 10th-11th, Registration Ends August 2nd
Welcome Party Friday August 9th 7-9pm | Happy Hour Sat 4-7pm | Tournament Dinner 7-9pm | Official Afterparty 9pm-?
Men & Coed Divisions
Sign up as a free agent!
4 Games Guaranteed
Tournament Tank Top
Prizes and Trophies for Winners!
Early Bird Pricing ends July 19th
Special rates for players and attendees at Las Palomas Beach & Golf Resort Group ID: Soccer | Password: SOCCER19 (Lower price hotel options available, contact fraser@smallgoalsoccer.com
All players receive 10% off food & drink at Las Palomas Beach & Golf Resort!
Tournament Hotel – Las Palomas Beach & Golf Resort
For reservations visit Las Palomas Beach & Golf Resort Group ID: Soccer | Password: SOCCER19
2019 Rates (subject to change without further notice). Does not apply in holidays. Price in us dollars. Resort fees not included (11.8 %)