Considering sponsorship or partnership with Small Goal Soccer?
Congratulations. What a clever move on your behalf! But seriously we've got some great relationships with our partners and sponsors and we're always open to new ones.
We work with national companies such as Uber, Soccer.com, Dicks Sporting Goods as well as local bars and companies in all the cities we operate in.
Creating unique offerings is how we work. We're interested in mutually beneficial partnerships that can enhance your business and benefit our members. We all win!
With over 40,00 yearly active members Nationwide SGS has an opportunity for all businesses.
TBG

Specializing in working with strategic partners to provide dynamic insurance solutions for corporate, association & affinity clients, utilizing the most current technologies available with in-house IT & adaptive software capabilities.
Our niche markets include sports industry programs & partnerships.

LIFEAID

LIFEAID founders Orion Melehan and Aaron Hinde first met at a CrossFit® box in Santa Cruz, California, in 2009. Melehan was a Certified Financial Planner™ and Hinde was a sports chiropractor, working with local athletes. A friendship was quickly struck between them, later evolving into a business partnership. The two were convinced that health-conscious consumers would start to demand alternatives to high-sugar, high-caffeine and artificial mass-marketed drinks—in search of products that better aligned with their lifestyles.
Boulders On Broadway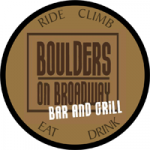 Half Off Pizza!
Boulders is all about the food, craft beer, bike riding, rock climbing and adventure! With 30 draft handles and 70 plus bottles of craft beer. Bring a friend and check out our selection. Park your ride inside (your bicycle, that is) grab a seat at the bar top or take a seat on the patio.
Lucky Break

Lucky Break is a great place to just hang out. We feature six world-class billiard tables, video games and a state-of-the-art audio video system with 6 jumbo screens and 14 huge flat-screen TVs. Lucky Break also boasts an extensive beer list, with 24 beers on tap, including lots of excellent craft options, along with an awesome selection of appetizers and gourmet burgers. It doesn't get any better than that.
Spokes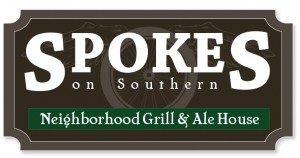 Comfortable bike themed grill with a goal of providing a place to relax and enjoy scratch made food that uses local and fresh ingredients. We feature 24 drafts comprised of local Arizona favorites and some of the most sought after new beers coming into our state. Park your bikes inside, on our Bicycle bike rack out front or our many bike racks on the patio.
Explosion Sportswear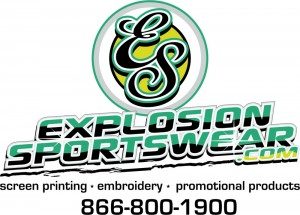 Explosion Sportswear specialize in all types of Custom Designed School Apparel including Custom Embroidery, Glassware, and 1000's of different promotional products to suit all your promotional needs.
For a new customer discount of $100 mention the special in this link.
Porters Athletic Performance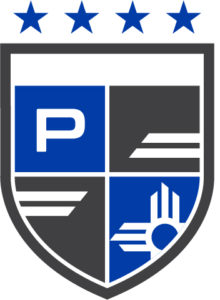 Porter's Athletic Performance is committed to developing athletes of all levels by optimizing their movement, enhancing their performance, and minimizing their risk of injury.  We are creating a new generation of educated athletes that will better the sport's culture of their community through hard work, accountability, and success.
For more information visit https://www.portersathleticperformance.com
Dick's Sporting Goods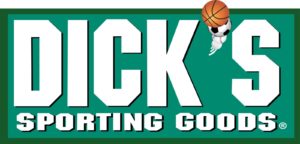 Dick's Sporting Goods, Inc. is an American sporting goods retail company, based in Coraopolis, Pennsylvania. The company was established by Richard "Dick" Stack in 1948, and has approximately 850 stores and 30,000 employees, as of 2018. Dick's is the nation's largest sporting goods retailer and is listed on the Fortune 500.